Filter Reviews
Size
Fit
Color
Support
Comfort
Strap
Look
Blisters
Style
Feet
Legs
Shoes
...
Replacement
Pair
Compliments
Show
Brand
Dansko
Danskos
Dansko's
Mary Janes
Attire
5.0 star rating

4.0 star rating

3.0 star rating

2.0 star rating

1.0 star rating
Good.
Review by Robin on 5 Jul 2019
review stating Good.
Good.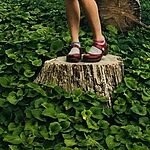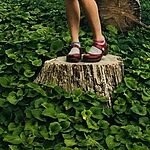 Very comfortable and stylish
Review by Shivani on 4 Feb 2021
review stating Very comfortable and stylish
I was very excited for these as they looked very comfortable and pretty in pictures. They indeed are! The support underneath toes will allow me to wear them for long hours. I have tendinitis and Fibromyalgia and shoes is something I cannot compromise on. My arches need constant support and this one certainly delivers. The Velcro snap closure makes it easy to adjust. They are a bit roomy but not too much to make your foot scoop out while walking. Socks should take care of this. Thanks to Dansko for making so comfortable and pretty shoes for people like me. Don't know what will we do if we do not have brands like theses around.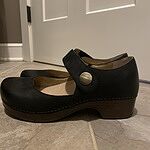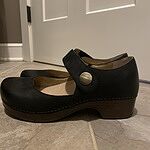 Great shoe for anytime
Review by Linda on 20 Apr 2021
review stating Great shoe for anytime
Very comfortable. Dansko's are the only shoes that don't bother my dropping arches. I received a compliment on them the first day I wore them, and a few more since. The Mary Jane style is feminine and timeless.
So cute and comfortable
Review by Charlean on 9 Apr 2021
review stating So cute and comfortable
I love Dansko shoes. I had an ankle replacement and this brand of shoe is comfortable, supportive, stylish. I recommend them to my daughter in law Who has planter fasciitis. I have two other pairs and been complemented on all. When I need or want more shoes, I will buy Dansko.
Adorable
Review by Wendy C. on 8 Apr 2021
review stating Adorable
I just love these shoes. They are so pretty and still comfortable, and the color is really pretty. The strap is Velcro and adjustable to how much you want to secure the shoe (adjustable for socks, etc.).