Filter Reviews
Weight
Fit
Color
Support
Look
Sandals
Shoes
Season
Sneakers
Clogs
5.0 star rating

4.0 star rating

3.0 star rating

2.0 star rating

1.0 star rating
Best work shoes I've ever had!
Review by claudia on 27 Jun 2020
review stating Best work shoes I've ever had!
These shoes were amazing from the minute I first put them on! Incredibly comfortable, stylish, very well designed for standing long periods of time and very safe in slippery surfaces. I feel like my posture and gait have improved because of these shoes. I'm actually considering buying them in other colors, as I want to wear them for everything now. Many have complimented me on this gorgeous palette, and on the fact that they don't look like work shoes. I'm super picky when it comes to comfortable shoes and I have to say I'm very happy here. My only complaint would be that they're a tad bit larger than I need and there aren't any half size options.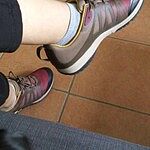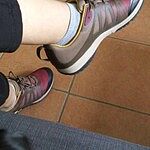 Wonderful walking shoe that gives
Review by Pamela on 28 Nov 2020
review stating Wonderful walking shoe that gives
Wonderful walking shoe that gives great support. I use them rather than my sneakers and they provide a better look than sneakers when I don't want to look so casual.
Dansko never disappoints
Review by Linda on 29 Oct 2020
review stating Dansko never disappoints
I love Dansko. I have small feet, high arches and bunions. My feet always feel better when I wear Dansko. Dansko has added more cute shoes to their line - and these are one of those. And they are waterproof. With these shoes on I look cute for walking the dog and running errands in town.
I wore them for a
Review by Tracy on 30 Sep 2020
review stating I wore them for a
I wore them for a full day walking up and down stairs and up hills, they where very comfortable and padded, not heavy like some are. I love that they are waterproof but that day it was sunny and warm but my feet didnt get to hot.
Great for walking
Review by Beverly on 24 Sep 2020
review stating Great for walking
I am a daily walker and I have found these to be the best walking shoes I have ever purchased! I found them to be a little short compared to other Dansko walking shoes I have purchased, but the width is perfect and they worked for me.