Filter Reviews
Size
Fit
Style
Arch
Strap
Look
Footbed
Support
Sandals
Sneakers
Shoes
Feet
...
5.0 star rating

4.0 star rating

3.0 star rating

2.0 star rating

1.0 star rating
Always commented on
Review by Deanna on 30 Jun 2020
review stating Always commented on
Very comfortable and stylish. I have MS and can only wear supportive shoes, but I'm young and still want to look my age. Great for all day, walking distances, standing, working in the office, or puttering in the garden.
Bought online during quarantine. Got my usual 38, fits great with some wiggle room, but not too much. Enough to allow for swelling.
I like the fact that there are straps to adjust for fit in two areas!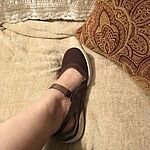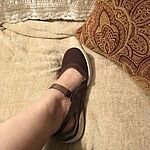 Best light-weight, closed-toe sandal
Review by Margaret on 25 Jul 2020
review stating Best light-weight, closed-toe sandal
After years of wearing professional clog at work, this is my first time is a flat sandal; wonderful for walking with great support. I wear European 40 & these are true to fit
Want to buy more.
Review by April on 23 May 2020
review stating Want to buy more.
Love them. The end. I do everything in them during the summer (including walking through creeks with my kid) but they don't feel like flimsy water shoes - they are the real Dansko deal. Cannot say enough good things about them. I feel like a younger of myself before I had plantar fasciitis and could just be fun and careless with shoes.
I love these shoes!
Review by Lisa c. on 2 Apr 2020
review stating I love these shoes!
Very comfortable, slim looking (not bulky) a perfect shoe really. If I could I'd get another color, but it's not necessary. Another Dansko shoe that shows it's quality, and one that I could wear everyday, all day if I wanted.
Wonderful!
Review by Rania on 4 Aug 2020
review stating Wonderful!
A wonderful and cute flat. So comfortable! I always buy Dankso's with a heel, so it feels really nice to have my foot flat in the comfort of a Dankso as well.